What can I say, I'm a hallmarkie- I love all things Hallmark Channel. Autumn is one of my favorite seasons and I'm sharing 10 movies you'll fall in love with (see what I did there?). That's another thing you should know bout me, besides binge-watching the Hallmark Channel, I never miss an opportunity to throw in a pun. Okay, with or without further ado, I bring to you… 10 of my Hallmark Channel movie picks for fall! These movies will make you laugh, smile, warm your heart, and make you want to do all things fall-related. So, grab your favorite fall drink and get cozy! Don't forget to tell me your favorite movies in the comment section! I'm always on the lookout for the next Hallmark movie to watch! If you want to spice up your Hallmark movie viewing, download my free Hallmark Channel BINGO cards!
"A famous country singer set to marry a glamorous Hollywood actress returns to his small town roots. When he crosses paths with his childhood sweetheart – and finally feels inspired to write songs again – he reevaluates his life, his values and his opinion of true love. As his wedding day approaches, he must decide if he has chosen the right woman to be his wife."
Starring: Jesse Metcalfe and Autumn Reeser
"A young caterer's life suddenly changes course when she inherits a country home and learns she must share it with a career-obsessed Wall Street trader. At first, these opposites do not attract, but feelings begin to change when they find themselves having to work side-by-side to restore their newly acquired home."
Starring: Lacey Chabert and Brennan Elliott
"Brian and Jenny are engaged and preparing for the grand opening of their bed and breakfast. But when a big storm hits Bucks County, all their plans end up sopping wet! With funds running low and time running out, Brian agrees to go back to Wall Street to make quick cash, while Jenny scrambles to keep the opening on track."
"Jenny and Brian are planning their incredibly romantic wedding. Emily's Country Inn is filled to capacity with happy guests. Then a distant relative of Emily's arrives and she stakes a claim to the house. The pressure is on as Jenny and Brian try to raise enough money to hang onto their home. They go for broke expanding her company, Jenny's Home Baked. Brian even considers a return to Wall Street. All of the wonderful friends they made in Bucks County are worried about their favorite couple, trying to figure out how to help. Jenny and Brian's enduring love will once again be tested as the wedding day approaches and they struggle to keep the house that brought them together."
Click here to watch the set and purchase all there "All Of my Heart" movies!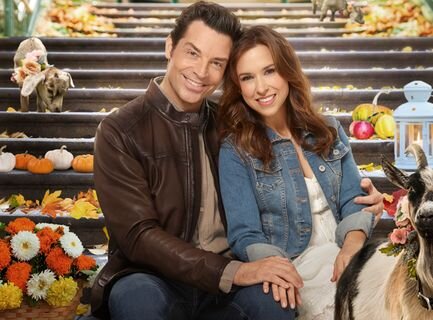 "With big plans to leave their small Iowan town, teenage loves Annie and Ben elope. Their big city plans are halted, though, when Annie's parents have the marriage annulled, and Annie stays behind in Iowa to help her family. Fifteen years later, when Annie is engaged in Iowa and Ben is engaged in New York, they discover that their annulment was never finalized. Annie and Ben reunite to make their divorce legal, but find themselves reminiscing about what could have been if they had stayed together. As romantic feelings resurface, Annie and Ben must decide if their past love could also be their destined future."
Starring: Jill Wagner and Colin Egglesfield
"When Frankie and Nate both have a claim to ownership of Sorrento Farm, they are forced to divide the vineyard right down the middle and work the fields alongside each other to bring in the harvest leading up to the Best Wine competition at the annual Autumn Harvest Festival — only this rivalry won't be settled in the fields."
Starring: Rachael Leigh Cook and Brendan Penny
"After being stood up, Abbey gets inspired to open her heart in a letter, put it in a bottle and toss it out to sea. Months later, a man fishing discovers it and opts to reach out."
Starring: Bethany Joy Lenz and Andrew Walker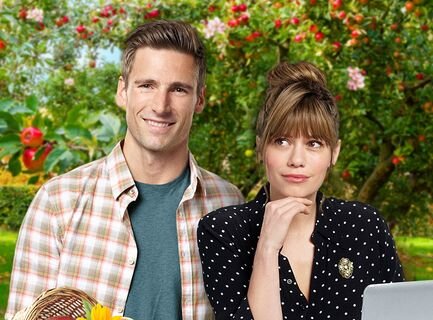 "When a best-selling author decides to escape the media frenzy, her plan goes awry when a she's caught in a thunderstorm and crashes her car. Found wandering with no memory and no ID, the town doctor (and a single dad) offers up his guest house until her memory returns. But as she blends seamlessly into their family life, she must decide if the life she's been living is the life she wants."
Starring: Julie Gonzalo and Benjamin Ayres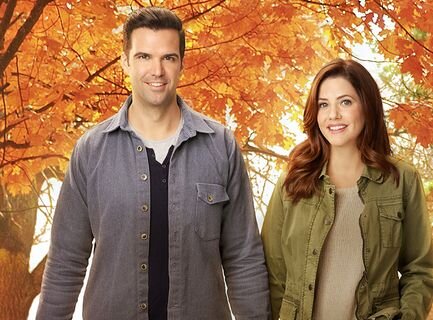 "After fast-paced New York City high-end real estate broker Fiona Rangely (Lacey Chabert) gets dumped by her boyfriend, she escapes to her family's quaint Vermont Inn for a few days to slow down and evaluate her life. When her ex-boyfriend Nate shows up at the Inn with a brand new girlfriend, Fiona quickly devises a plan to win him back: pretend the handsome and very laid- back head chef Derek (Carlo Marks) is her new boyfriend! Much to the surprise of Derek –and to Fiona herself– in pretending to be in love, she realizes that she's been thrown a curveball: sometimes the best things in life are worth the wait."
Starring: Lacey Chabert and Carlo Marks
"When an ambitious executive convinces her boss that a picturesque ranch would be perfect for their company retreats, he agrees to let her check it out. However, her plan hits a snag when the owner, a charming cowboy, refuses to sell unless she can promise to preserve its history. He convinces her to stay and experience the magic of the ranch, but when her boss shows up with other plans in mind, will she have to make a choice between love or ambition? "
Starring: Lindy Booth and Wes Brown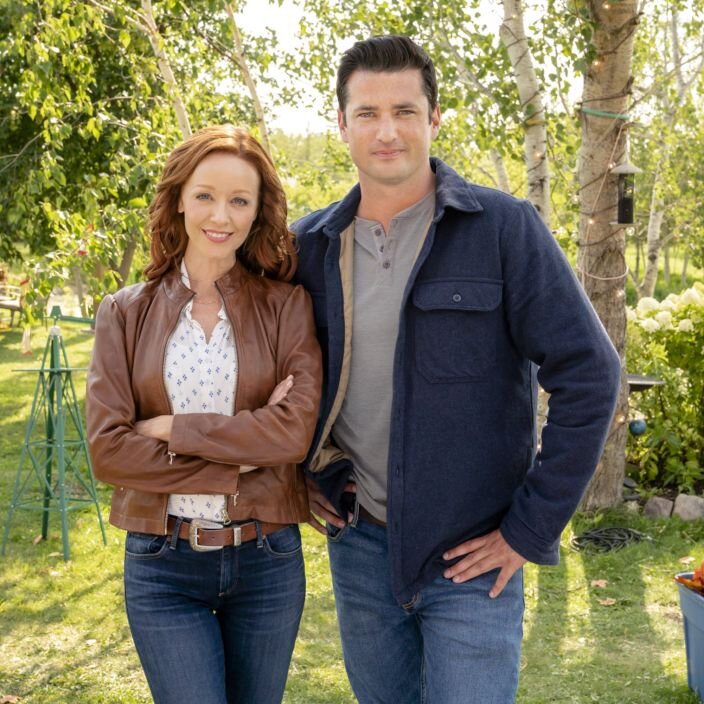 The Hallmark Channel has many more fall-themed movies and TV shows. The ones listed are my favorites- especially the ones with Lacey Chabert. She's my favorite Hallmark actress! Who's yours?