This week I had the pleasure of partnering with local Naperville businesses to showcase the beauty of the town, and the plethora of activities people can do this summer. Below are a select few of my favorite Naperville based things to do. I hope you this post helps you to feel inspired to plan your dream summer fun- filled day!
Where to stay:
I highly recommend the Harrison House Bed & Breakfast. Harrison House is located within walking distance from Downtown Naperville. The charming vintage home was transformed into a bed and breakfast by husband and wife duo, Debbie, and Mark. Together they have created a space where travelers all over the globe can stay and feel at home despite being miles away.
Book your room here!
A full review is coming soon- stay tuned!
---
Where to Eat:
There are plenty of choices Downtown Naperville to eat. With options from Italian, Seafood, Breakfast, and everything in between, to choose from. My favorite is Everdine's Grilled Cheese Co. It can be difficult eating out with food allergies, and Everdine's is wonderful with accommodating my gluten/ wheat and peanut allergy. Plus, I love grilled cheese and they take them to the next level! Seriously people, Everdine's has life changing grilled cheese.
Honorable Mentions:
Egg Harbor Cafe

Lou Malnati's Pizzeria

Nando's Peri- Peri

Noodles & Company
Everdine's Grilled Cheese Co. Review Coming Soon!
---
what to do:
I went on the Naperville historic trolley ride the other day, and oh my did I learn a lot about the town! Just when I thought I knew all there is about town, I learned about another cool fact or landmark. It was wonderful taking a stroll down memory lane and learning about the town I live in.
Honorable Mentions:
Stay tuned for a full review about the trolley ride!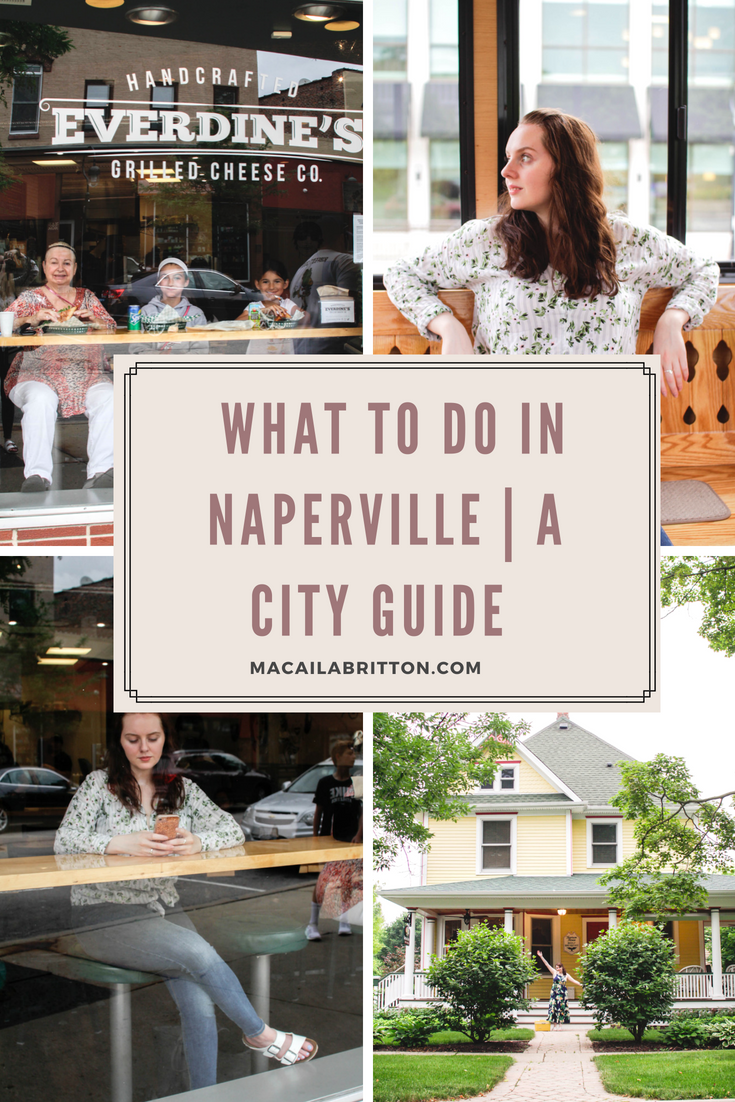 I would love to hear your favorite things to do in Naperville. I feel like I am always discovering and learning about something new an exciting happening each week! Over the course of the next 14 days, I will be releasing the full version/ reviews for all of the local businesses mentioned in my city guide. Be sure to sign up for the email list (at the top on the right hand side, in the sidebar) to have the articles delivered straight to your inbox!
This post is sponsored by: Harrison House Bed & Breakfast, and Everdine's Grilled Cheese Co.
---